Field Courses

Sustainability and Conservation: Citizen Science
and Service Learning in Australia

June 24 - July 9, 2018
Our first international field course to Australia is in partnership with James Cook University and AUIP Study Abroad. This two-week field, summer program provides real-world, conservation-based research and service-learning experiences. Participants will travel to stunning national parks, forests, wildlife reserves, coastlines, and islands of North Queensland under the guidance of knowledgeable field professionals, scientists, and university faculty.
Applications will be accepted until March 30, 2018.
CHANCE Newswire
13 March 2018


People wait to collect water from a natural spring in the Cape Town suburb of St. James in January 2018. RODGER BOSCH/AFP/GETTY IMAGES
Awaiting Day Zero: Cape Town Faces an Uncertain Water Future
South Africa's second-largest city has pushed back the day when its taps are expected to run dry. But with its population growing and the climate warming, Cape Town, like many cities in semi-arid regions, must take decisive measures to meet its future water needs.
Read Yale Environment 360 article »
10 March 2018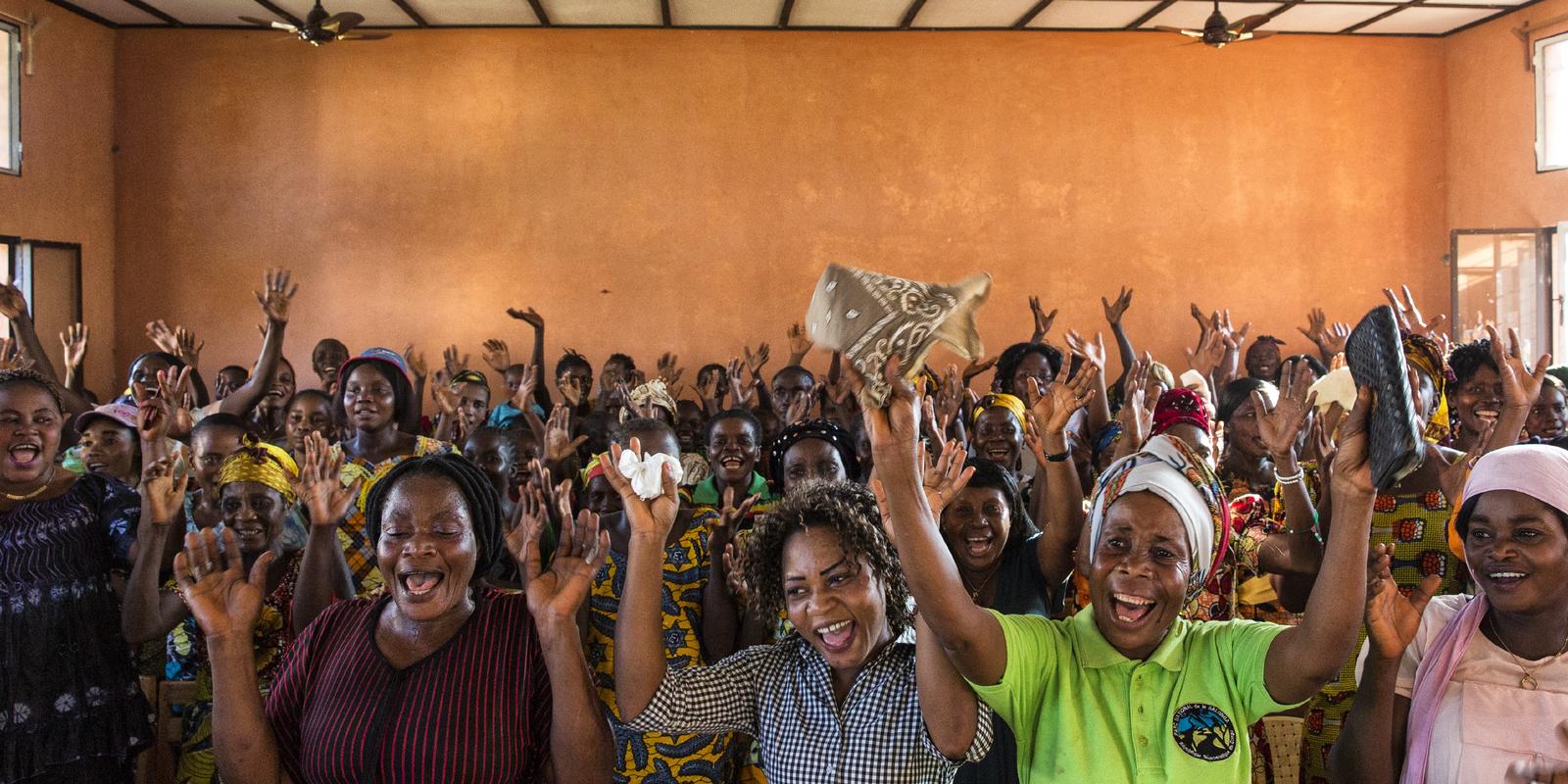 Notching Wins and Making Gains - Women in the Democratic Republic of the Congo are Improving their Lives while Protecting Nature
With longstanding and critical funding from USAID and other partners, the World Wildlife Fund (WWF) works to empower Congolese women by teaching them sustainable farming techniques, offering literacy classes, building leadership and entrepreneurial skills, and ensuring their representation in decision-making bodies. Three women— Victorine, Marthe, and Mayala—have already adopted new leadership roles in their villages.
Read their stories »
19 February 2018



The Tradeoff Between Cleaner Ship Fuels and Global Warming
Cleaner low-sulfur shipping fuels should reduce air pollution-related deaths around the world by around a third, and childhood asthma cases in children by more than half. But this carries a climate tradeoff: the higher-sulfur fuels help cool the planet.
Read Anthropocene article »
Featured Sponsor
With gratitude, CHANCE would like to recognize Sanofi Pasteur for its generous support of environmental education through the Penn State CHANCE program.
Sanofi Pasteur, the vaccines division of Sanofi, provides more than 1 billion doses of vaccine each year, making it possible to immunize more than 500 million people across the globe. A world leader in the vaccine industry, Sanofi Pasteur produces a portfolio of high quality vaccines that matches its areas of expertise and meets public health demand. The company's heritage, to create vaccines that protect life, dates back more than a century. Sanofi Pasteur is the largest company entirely dedicated to vaccines. Every day, the company invests more than EUR 1 million in research and development.
Sanofi Pasteur's recent charitable donation to the CHANCE Field Course Fund has helped defray the cost for undergraduate students and teachers from across Pennsylvania to travel to Costa Rica and Cuba this summer to participate in the 2017 programs -- Conservation and Sustainability of the Tropical Rainforest with a Field Practicum in Costa Rica and Environmental Protection, Conservation, and the Sustainability of Cuban Ecosystems with a Field Practicum in Cuba. Assessment data (soon to be published) has shown that CHANCE field research and conservation service-oriented activities benefit our teachers and students: by enhancing their understanding of the field of conservation biology, valuing biodiversity, inciting motivation to partake in future actions as informed citizens, and much more.
Featured Video
October 2017
Chasing Antarctic Ice
The man who showed the world melting Arctic ice in the Oscar-nominated documentary Chasing Ice moves his time-lapse photo project toward the South Pole. James Balog, aboard the Lindblad Expeditions ship National Geographic Explorer, sailed to Antarctica to strategically place cameras to document receding ice. 
(Originally posted on National Geographic March 24, 2014)
Other CHANCE featured videos »
CHANCE Fellows
22 February 2018

CHANCE 2017 Fellow, Arin Lewis, is a recent graduate of the Pennsylvania State University with a degree in Physical Geography and a minor in Sustainability Leadership. Arin currently works at an outdoor gear shop and aims to get people outside to enjoy and connect with nature. This summer, Arin plans to be a team leader for a program called Polaris. He will chaperone a group of incoming freshmen on a backpacking excursion through the White Mountains of New Hampshire as part of their gym and orientation credits at Penn State. Through this program, Arin hopes to instill a sense of respect and stewardship for the natural world in students so that they may share new knowledge and skills gained with classmates. Afterwards, he intends to work with AmeriCorps before applying for a master's degree in landscape architecture. Arin hopes to use his continued education to design creative solutions for ecological and social issues around the world.
Resources For Educators
13 March 2018



Climate Generation's Institute for Climate Change Education
Join a network of teachers from across the country dedicated to bringing science, critical thinking, and problem solving about climate change into the classroom. Hear from experts and scientists on their research on climate science and climate change solutions. Engage with hands-on activities that help bring climate change concepts into your educational setting. Explore Climate Generation's Next Generation Climate curriculum, a six-lesson, inter-disciplinary, middle school climate change curriculum. The institute will be held at St. John's University in Collegeville, Minnesota, June 26-28. Clock hours and graduate credits are available.
Learn more »
22 February 2018

Endangered Species Day
The 13th annual international Endangered Species Day on May 18, 2018 offers biology, ecology and other teachers an ideal opportunity to educate students about the importance of protecting threatened and endangered plant and animal species. In addition to classroom discussions, there are several ways they can participate in Endangered Species Day (first approved by the U.S. Senate in 2006), such as:
Plan a school-wide Endangered Species Day fair with exhibits.
Arrange a special display in the school library or cafeteria.
Invite a local expert to speak to the school/class.
Work with a community/environmental group on a habitat restoration project.
Attend an event at a local zoo, aquarium, botanic garden or other location.
Depending on your school schedule, you can plan events earlier in May or on Endangered Species Day itself. Once a specific activity is planned, the class can register it on the Endangered Species Day website.
Be sure to check out the resource materials in the Endangered Species Day Toolkit on the website. The website also features a Teacher Resource Center/Teacher Forum.
Resources For Students
13 March 2018


Woods Hole Partnership Education Program
The Woods Hole Partnership Education Program (PEP) is designed primarily for college juniors and seniors who want to spend a summer gaining practical experience in marine and environmental science. The program consists of a four-week course and a six-to-ten week research project – all in the sea-side village of Woods Hole, Massachusetts. PEP was launched in 2009 by a consortium of institutions committed to increasing diversity in the Woods Hole science community. The 2018 program will run June 2 to August 11, 2018.
Students may receive four hours of credit through the University of Maryland Eastern Shore, or with approval, through their own home institution. Housi is provided. Participating students will have their tuition covered and will receive a stipend, room and board, and a travel allowance.
PEP students study, conduct research, and receive training in their areas of interest, working in labs with leading researchers in marine and environmental sciences.